Hannah's Song
The art & music of Hannah Cohoon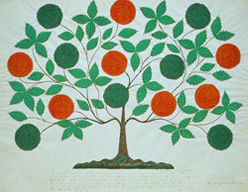 While her fame as a an artist rests on only four existing works of art, Hannah Cohoon (1781–1864) has the unique reputation as the most well known 19th century artist of the Shaker religion. The paintings of Hannah Cohoon have been reproduced in many forms, from embroidery to prints and her images are known across the world, even if some don't even know her name.

What is not widely known, even amongst those who know about Hannah Cohoon, is that she also composed music. We feature one of her songs on this page.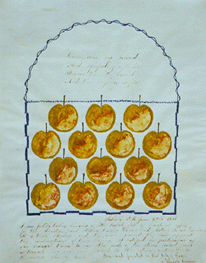 What little is known of Hannah's life story seems to show that she was unschooled as an artist and created her famous painting from her heart.
She began her mystical drawings in 1845 during a time of personal "mystical excitement". Shaker women often experienced spiritual elation, visions of the spirit land, and music heard during their ecstatic experiences. These experiences were often expressed in painting and music.
While she lived most of her life, a simple life, in the Shaker communities, as so often happens, now her few painting are a monetary commodity for collectors and sell in the hundreds of thousands of dollars.


Hannah Cohoon died on January 7, 1864 at Hancock, just before her seventy-sixth birthday, and she is buried in the Family Cemetery of the Church.
We discovered the following rare example of a melody composed by Hannah Cohoon in an old Shaker hymnal.

If you listen to this lovely melody, you can see that it can clearly be used in various ways to create an interesting piece of music.


We have prepared a group of notation examples of Hannah's song in PDF format.

This includes...

The notation for the melody:

MP3 sample

An 8 part score for solo melody instrument, 2 harps, 2 pianos, cello, 2 guitars (includes a guitar part with chord names).
Note: The interesting thing about this score is that it is designed so that one can use the 8 various parts to create multiple different arrangements, use various instuments, and as a basis for improvising.

MP3 sample


2 scores of quartets using the melody.
Both quartets, played one after the other:

MP3 sample


Price - $4.00
After your secure payment is processed you will immediately be sent the download links to the email you give while purchasing the collection.
Two fun arrangements using Hannah's Song:

MP3 for flute and orchestra

MP3 arranged for 3 guitars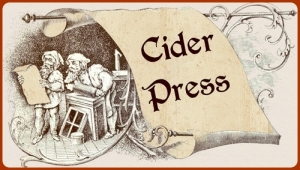 Early American music,
unusual & unique music,
and ephemera collection.
Explore - The Amaranth Publishing web pages including the music of the spheres, the music of a Renaissance alchemist, music created by software and artificial intelligence, the music of the fairies, the music of the Illuminati, the world's most mysterious book, the world's oldest song, a way you can compose music like Mozart, the world's oldest love song,
and much more........