The women's suffrage movement was a decades-long fight to win the right to vote for women in the United States. It took activists and reformers nearly 100 years to win that right, and the campaign was not easy, but on August 26, 1920, the 19th Amendment to the Constitution was finally ratified, enfranchising all American women and declaring for the first time that they, like men, deserve all the rights and responsibilities of citizenship.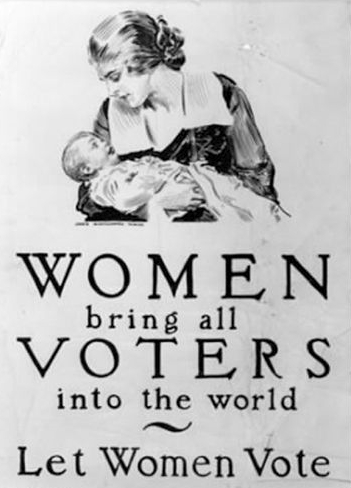 We have collected sheet music related to Suffrage, scanned the original sheet music and prepared 3 collections.... music related to suffrage, music of the often bizarre anti-suffrage movement, and music composed by Helen Hopekirk, a composer of times who was an active advocate for Women's Suffrage.
Each collection is a PDF file created from scans of the original sheet music and prepared for easy printing on standard size paper.


The Music of Women's Suffrage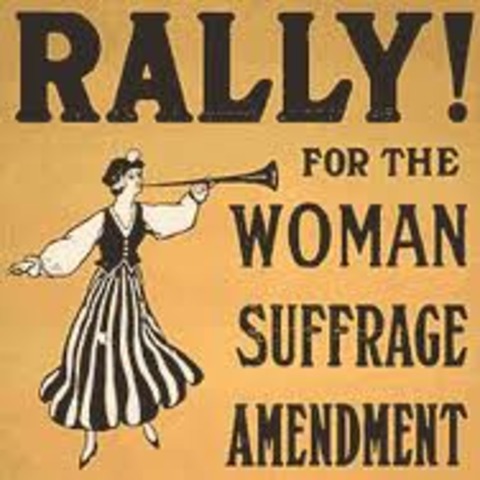 1. Shall Women Vote
2. Daughters of Freedom! The Ballot Be Yours
3. Woman's Rights
4. Vote It Right Along
5. She's Good Enough To Be Your Baby's Mother
6. Woman's Rights Polka
7. Woman's Rights Mazurka
8. Women's Political Union March
9. I'll Be No Submissive Wife
10. Woman's Rights Convention Waltz
11. The Suffragette Valse
12. March of the Women (Early printed music and lyrics)
The Music Of Anti-Suffrage
(Note - The anti-suffrage collection contains few blatant and stupid pieces of music against Suffrage, and a few with bizarre and odd sentiments about the subject.)

1. The Anti-Suffrage Rose
2. Oh! You Suffragettes
3. We'll Show You When You Come To Vote
4. Rights Of Ladies
5. Woman's Rights
And She's Good Enough To Vote With You
6. The New Woman

The Music of Helen Hopekirk
1. Sundown - piano solo
2. Dance - piano solo
3. Gavotte - piano solo
4. My Lady Of Sleep (song for voice & piano
5. God Is A Spirit - (song for voice & piano)


Purchase the 3 Women's Suffrage
PDF Collections - $5.00

© 2018 - Amaranth Publishing
All rights reserved