For a few years now, we have been asking musicians, composers, and people from all walks of life to tell us the melodies they find the most haunting. What follows are MIDI files of the melodies chosen so far, in no particular order. You can download a collection of 18 of these melodies in MP3 towards the bottom of the page.


This is an ongoing project, so please feel free to send us an e-mail to tell us your most haunting melody.
(Note-) Remember, these files below are only humble MIDI files, and MIDI files will sound different on each system depending upon the software and sound card you are using, but they will give you an idea of the melodies. MIDI files can also be downloaded and used in most standard music notation programs.

If you are interested in a higher audio quality MP3 collection of many of these unique melodies, see below.
Tam Lin - A famous old Scottish ballad.

Inisheer Old Irish tune.
Lament For Owen Christie - Jim Stewart, of St. John, New Brunswick (that's in Canada *Grin*) wrote a tune called Lament for Owen Christie, in memory of the Irish immigrants that came to Canada during the potato famine in the 1800s. Many of them are buried on an island in St. John harbour, and Owen Christie is the name on one of the graves.
The Great Silkie - This ballad originated in the Orkney Islands. A "silkie" is a supernatural being who lives in the sea. They wear sealskins to travel through the ocean, and take them off when they are on land.

Summer Is Coming (Ta ar Samhradh Teacht) - Old Irish Tune, Probably sung on the solstice feasts.
Amanda - This is a four part choral piece, composed by AmericanRevolutionary War period composer Justin Morgan, upon the death of his wife in childbirth.
The Sound Of The Waves - Celtic Traditional
Look To The Rainbow - From the Musical, "Finian's Rainbow," 1946, by E.Y. Harburg, and Burton Lane. The lyrics to this song are very nice, so we include them here....: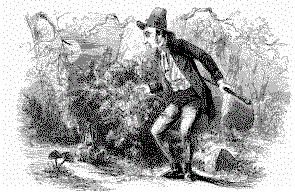 On the day I was born,
Said my father, said he
I've an elegant legacy waiting for ye.
Tis a rhyme for your lips
And a song for your heart
To sing it whenever the world falls apart

(chorus -)
Look, look , look to the rainbow
follow it over the hill and stream
look look look to the rainbow
follow the fellow who follows a dream.

'Twas a sumptuous gift
To bequeath to a child
Oh, the lure of that song kept me feet running wild
For you never grow old
And you never stand still
With whippoorwills singing beyond the next hill.
(chorus)...

So I pondered my heart
nd I roamed the world free
To the east with the lark
To the west with the sea
And I searched all the earth
And I scanned all the skies
But I found it at last in my own true love's eyes.
(chorus)
Winyadelpa - Sung by the fairies to Gibbie Laurenson in 1803. From the "Shetland Folk Book" (volume 2). This interesting tome contains a number of tunes actually sung by fairies which were collected over the years.
The Skye Boat Song - Charles Edward Stewart, the Young Pretender, was routed by the Duke of Cumberland on Culloden Moor in 1745. Aided by a Jacobite heroine, Flora MacDonald, Bonnie Prince Charlie escaped to the island of Skye in the inner Hebrides. He was finally taken by a French vessel to Morlaix on the coast of Bretagne. The first half of the tune is said to be an old sea shanty; the other half is traditionally attributed to Miss MacLeod. The words to this song were written by Sir Harold Boulton, in 1884.
Midnight On The Water - A tune often attributed to Texas fiddler Luke Thomasson

She Moved Through The Fair - According to Ossian's Folksongs and Ballads Popular in Ireland - Volume I the tune dates back to Medieval times.

Samanthra - A 19th century American "shape note"hymn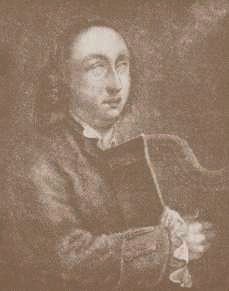 O'Carolan's Welcome - Tune by Turlough O'Carolan, legendary blind Irish harper and composer



Ned Of The Hill - Old Irish song about Edmund Ryan who was an Irish earl displaced by Cromwell after the Battle of the Boyne who stayed in Ireland to fight the British

Tonight my sleep will be restless (A nochd gur faoin mo chadol dhohm) - An old Gaelic air


Hyltadance A tune sung by the fairies in Fetlar, 1642. Another tune from the Shetland Folk Book (volume 2). This interesting tome contains a number of tunes actually sung by fairies which were collected over the years.
This very short melody is truly hypnotic. I don't know if there is any direct correlation between the two, but in Gaelic dance and music fairy folklore the word "haltadans" means the 'limping dance'. The "Haltadans" is also the name of a stone ring comprising 38 stones originally set edge to edge, enclosing a bank inside which are two earthfast stones, possibly a Bronze Age cairn. Trows (the little people) often went there to dance in the light of the full moon.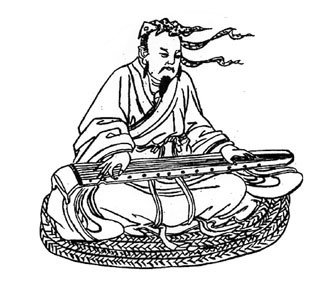 Two Chinese Folk Tunes
I Ask For Peace
The Source
Ashokan Farewell - Tune by Jay Ungar, composed in 1982. According to Jay, "Ashokan Farewell was named for the Ashokan Field Campus of the State University of New York (in the Catskill Mountains)."
"Ashokan is the name of a town, most of which is now under the Ashokan Reservoir, a very beautiful and magical body of water that is across the road from our home. According to our local historian, Alf Evers, Ashokan first appears in print as a place name in 17th century Dutch records. He thinks that it may be a corruption of a local Indian word."
How Can I Keep From Singing? - Shaker tune

Highland Cathedral - Old Scottish tune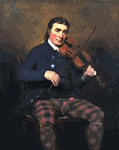 Neil Gow's Lament (on the death of his 2nd wife) Neil Gow (1727 - 1807) Musician and composer. Born in Inver, Strath Braan, to the west of Dunkeld (Perth and Kinross), Gow was the son of a weaver. He became a fine fiddler and regarded as the father of Strathspey and Reel music, composing many popular tunes. Successive Dukes of Atholl became his patron. Although Gow was based throughout his life in Inver, he did give performances as far afield as Edinburgh. Gow had his portrait painted twice by Henry Raeburn (1756 - 1823) and these are now in Blair Castle and the National Portrait Gallery in Edinburgh.

Give Me Your Hand (Tabhair Dom Do Lámh) - A beautiful air, attributed to 17th century Irish harper Rory Dall O'Cathain

Dumbarton's Drums - Old traditional Scottish tune
The Earth Only Endures - Native American chant
El Condor Pasa - Very old Andean folk tune

Aith Rant A tune played by a fairy fiddler in Aiths Voe, 1790. Another tune from the Shetland Folk Book (volume 2). This interesting tome contains a number of tunes actually sung by fairies which were collected over the years.