Amaranth Publishing
Board Of Directors Meeting

Meet the CEO
of Amaranth Publishing
&
The Creator
Jesse
The CEO Of Amaranth Publishing



Our CEO Jesse reviewing a new Amaranth Publishing music score



Send our CEO Jesse an e-mail
With the unexpected recent passing of our beloved CEO Sadie and even though we still have sadness in our hearts, we want to introduce you to Sadie's close friend and associate Jessie. Jessie will now be representing Amaranth Publishing as our new CEO. Jessie is not replacing Sadie as CEO but he is proudly carrying on her legacy. We are secure in his abilities for Sadie gave her leadership to Jessie from the very beginning and, he was a fast learner and has provided backup assistance on many occasions.

Jessie did not easily come to us, it was a coincidental meeting you might say, even sort of interesting if you believe in fate. You see after some time after the passing of our founding CEO Ginger, we realized that the time had come and that our second CEO Sadie would benefit from having a new friend. We studied many options and wondered what would be best for Sadie. Finally we determined that bringing some new young blood into our lives would be positivee for everyone. But, we did set some guidelines in our search. First of all we wanted our new associate to come from a secure happy home, not a puppy-mill. Next we were thinking that a girl would bond better and follow Sadie's lead easier than a young, spunky, stick chewing, boy would. We also wanted her to be well adjusted and, to have lived with her family, which included children, for at least eight weeks. Still, we wanted her to be from a nearby location and, we wanted to name her Maggie.

Well! Good Golly Miss Maggie! Almost immediately after that decision, if there wasn't a sign announcing "Goldens" posted in the same park where Sadie often went for walks. So of course we quickly wrote down the phone number and we called it as soon as possible. It took a few times calling to reach the number. Then we found out that in our haste, we had written down the wrong number. So back to the park we went. This time we did it right. But believe it or not on the way back from the park we saw that another sign had been posted on the very corner of our own street. That said it all, we knew that these signs were calling us and this had to be it so, we quickly called the phone number and off we went. Sadie was of course included in this journey for she had to be a part of this major decision. She was so excited about the possibilities that she ran and jumped into the car and sat alert in her eagerness to inspect this potential new member.

When we got there we realized that an important criteria was easily met when we saw how happy and secure all of the littermates were. Other wishes concerning our new member were also coming true, there were children in the family, they were local for they lived right by Sadie's favorite park and the mates had just celebrated their eight weeks birthday. Now the decision, there was one girl and the rest were boys. But that decision was quickly settled when coming from behind, with his feet-a- flying and ears-a-flopping, one of the males pounced on Sadie's tail and hung on. Sadie didn't even act surprised and she didn't seem to mind this little spitfire's gumption at all, in fact Sadie just pranced around with a big grin, all while he was hanging onto her tail. What can you say? Sadie knew what was best, it was going to be a boy. So this just leaves the name Maggie that we were so hung up on and how did it fit into the picture? Well, as it turned out, Jessie's mother was named Maggie. So, while we were looking for a Golden to name Maggie, we did not realize that it would be a golden already named Maggie that was looking to gift us with Jessie.

But, Jessie was a surprise to some and wasn't announced to everyone until he arrived on the premises in a chauffeured automobile. He was so proud to become a part of our networking family that he was setting up in the backseat like he was some sort of a little prince and as we

knew he would, Jessie has been a blessing to us all. He has grown from a rough and tumble little sport to a strong, intelligent, and as you see handsome young man. Under Sadie's guidance he learned to be respectful, honest, and loyal. Jessie and Sadie were so alike in their nature that in their five years together they never even had one disagreement.


Sadie - February 1997 - March 4, 2009
The 2nd CEO of Amaranth Publishing


Ginger - The original CEO of Amaranth Publishing
Meet The Creator
Even with the pressing duties of CEO and running Amaranth Publishing, much time is also spent on more important pursuits such as chasing balls, walking, playing, snacking or contemplating The Creator. The Creator of the Golden Retriever, was Sir Dudley Majoribanks, the first Lord Tweedmouth in Scotland.
Here is a picture of Sir Dudley, The Creator...

Sir Dudley - The Creator

The Golden Retriever originated in Scotland in the 1860s on the estate of Sir Dudley Majoribanks, the first Lord Tweedmouth of Scotland. (In case you are interested, "Tweedmouth" refers to a place in Scotland, and not a condition of Sir Dudley's mouth or speech.) The picture below shows the estate where The Creator bred the first Goldens.




Here is another picture of The Creator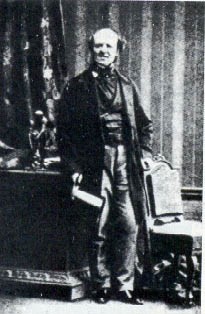 One version of the story concerning Sir Dudley's breeding of the first Goldens goes like this:

While on a visit to Brighton on the English south coast Sir Dudley was impressed by the intelligence of a troup of performing dogs and took one home to Scotland. This was a large male with a gold colored coat whom he named `Nous'. Sir Dudley mated Nous to a Tweed water Spaniel (now-extinct), named Bette who produced four puppies which bore similarities to today's Golden Retriever.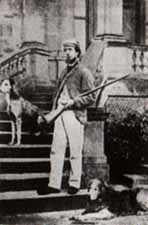 But as with most situations, there are of course,
two sides to the story.

The Russian circus dog story of origin became the accepted version of the beginnings of the breed and appeared in the Crufts catalogue until 1960. One of the greatest proponents of this theory was Colonel Le Poer Trench who had his St. Hubert's strain registered with the Kennel Club as retrievers (Russian Yellow). To the left is a painting of one of the Colonel's Retrievers. At Crufts Dog show in 1913, there were classes for Goldens and for Russian Retrievers, but only one set of C.c.'s. The best Goldens had to challenge the best Russians for the C.c.'s, and the Russians won both of them! Pictured at the right are the Colonel, his brother and some of their retrievers.
There is certainly a clear and striking resemblance between the Russian Yellow Retrievers and the modern day Goldens. The painting at the left is a 19th Century painting of Yellow Russian Retrievers by artist Wright Barker (I am not kidding, his name was "Barker" and he liked to paint dogs, barking and not barking.)
In 1960 the Crufts catalogue contained what they say are the true origins of the breed as approved by the Kennel Club. This history of the breed was supposedly discovered in Lord Tweedmouth's carefully kept private stud book and notes, first brought to light by his great-nephew, the Earl of Ilchester, in 1952. Why it took as long as 1952 to come to light, almost a century after Tweedmouth's first Golden breeding experiments, is a mystery that causes those who still believe the Russian circus dog version of the story to shake their heads with doubt.

Here is the mid 20th Century version of the story of the Golden Retriever and The Creator:

In 1868 Lord Tweedmouth mated a yellow Wavy-Coated retriever (Nous) he had bought from a cobbler in Brighton (bred by Lord Chichester) to a Tweed Water Spaniel (Belle) from Ladykirk on the Tweed. These Tweed Water-Spaniels, rare except in the Border Country, are described by authorities of the time as like a small Retriever, liver-coloured and curly-coated. Lord Tweedmouth methodically line-bred down from this mating between 1868 and 1890, using another Tweed Water-Spaniel, and outcrosses of two black Retrievers, an Irish Setter and a sandy coloured Bloodhound. (It is now known that one of the most influential Kennels in the first part of the century which lies behind all present day Golden Retrievers was founded on stock bred by Lord Tweedmouth.

Whatever the case may be, Sir Dudley Majoribanks, Lord Tweedmouth of Scotland, is The Creator. All Praise Sir Dudley!


Amaranth Publishing Trainees
For Dog Lovers.....
Scans of many original 19th Century American articles about dogs of all kinds. With some great art and engravings. Prepared as PDF files in an an easy to print standard size format.


Typical Dogs 1

Typical Dogs 2

Toy Dogs




Dogs Described And Illustrated

The Coon Dog
Sporting Dogs

To A Dog's Memory - poem
After your credit-card or Paypal payment is processed, you will be immediately emailed the download links.
.
Contact us by e-mail if you have any questions.........
The Classic Dog Screensaver
A Windows screensaver with many classic dog photos and paintings.

Buy for $2.00


After your Paypal or Credit Card payment is processed you will immediately receive by email the download link.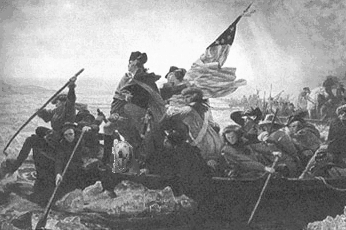 Click here to see our first
CEO Ginger
in some of America's
most famous paintings!
Click here to read about the first presidential candidate
officially drafted to run by Golden Retrievers!
Click here to read the amazing story of the
Golden Retriever Coconut Harry!
If you know of a Golden Retriever
in need of assistance or rescue, see the list below........

Golden Retriever Rescue Organizations

If you:
have found a stray golden retriever
are a shelter with a golden retriever
are an owner needing to find a new home for
your own golden retriever
have lost your own golden retriever
Try contacting one of the following groups for assistance:
NATIONAL BREED RESCUE
Golden Retriever Club of America Rescue
Jolene Carey, admin. contact
P.O. Box 20434, Oklahoma City, OK 73114
National Rescue Hotline (281) 861-0820
REGIONAL BREED RESCUES
ALABAMA

Golden Retriever Rescue of North Alabama

Toy & Barry Cline, 3106 Battlement Rd., Decatur, AL 35603 (205) 309-0384

ALASKA

Susan Sampson, PO Box 73546, Fairbanks, AK 99707 (907) 479-5577 Email

ARIZONA

7000 N. 16th St., #120, PMB 405, Phoenix, AZ 85020 (602) 870-0037 Email

Palo Verde Golden Retriever Rescue

4126 E Dover Strav, Tucson, AZ 85706
Coordinators: Jean Osborne (520) 663-0718 - Pam Lundy (520) 885-0186
PO Box 31894, Phoenix, AZ 85046-1894 (602) 404-WOOF(9663) Email

ARKANSAS

CALIFORNIA

Wanda & Keenan Pickett, PO Box 781, Littlerock, CA 93543 (661) 944-1140 Email

Golden Retriever Club of San Diego County Rescue Service

Jeannette Poling, 17410 Standing Rock Road, Jamul,California 91935 Email
Susan Burrows (619) 449-1991
Jeannette Poling (619) 445-9216
861 Somerset Drive, Sunnyvale, CA 94087 (408) 730-9422 Email

Golden Retriever Rescue of Greater Los Angeles

Gloria Henderson, 6217 Picardie Road, Rancho Palos Verdes, CA 90275
(310) 831-8793 Hotline - (626) 331-1515
San Gabriel Valley
Apryl Dowse (909) 987-0487
Valerie Pack (818) 788-3737
Kimberly Johnson (949) 586-3653
Elverta, CA (916) 655-1410 Email
405 El Camino Real-Suite 420, Menlo Park, CA 94025 (510) 262-0597 Email

COLORADO

PO Box 569, Morrison, Colorado 80465 (303) 279-2400 Email

CONNECTICUT

Hudson Valley Golden Retriever Rescue

Tony Vitti, 25 Elm St, Old Saybrook, CT 06475 (860) 388-6437 Email

FLORIDA

Astorling Sanctuary

Bette Seman, 4310 Neff Lake Road, Brooksville, FL 34601 (352) 754-8975
9451 NW 21 Manor, Sunrise, FL 33322 (954) 748-3507 Email
PO Box 1449, Goldenrod, FL 32733 (407) 332-2840 Email

Southern Bayou Golden Retriever Rescue

Dee Knox, 2345 Frazier St, Pensacola, Fl 32514 (850) 478-5244 Email

Tallahassee Golden Retriever Rescue

Cindy & Stan Gramling, PO Box 266, Tallahassee, FL 32302
(850) 962-3492
Cyndi Lenz - Email

GEORGIA

Jane Moore-Dir, PO Box 922443, Norcross, GA 30010 (404) 636-9636 Email
PO Box 3907, Peachtree City , GA 30269 (770) 915-4922 Email

ILLINOIS

INDIANA

Dave Larson or Carol Dowden, PO Box 53630, Indianapolis, IN 46253 (317) 767-4095

KANSAS

Debbie Chiaverini, 1305 E 154 St, Olathe, KS 66062 (913) 262-6846

KENTUCKY

(GRRAND - Servicing the Greater Louisville & Lexington Areas)
PO Box 6132, Louisville, KY 40206 (812) 981-2251 Email

LOUISIANA

Gloria Manucia - Email

Southern Bayou Golden Retriever Rescue

Julie Koons, 2116 Titan Street, Harvey, LA 70058 (504) 263-2149 Email

MAINE

Kathy & Jon Chase, PO Box 957, Jefferson ME 04348 (207) 549-7426 Email

Pine Tree Golden Retriever Club Rescue

Rescue Committe:
Melanie Crane, 3 Charles Ave, Biddeford, ME 04005 (207) 282-4251 Email
Leslie Oliver, PO Box 366, East Winthrop, ME 04343 (207) 395-2066
Caroline Polk, HC83 Box 54, Costigan, ME 04423 (207) 827-7671
Cookie Dufault, R.R. 9, Box 710, Chelsea, ME 04330 (207) 582-7502

MARYLAND

Lisa Cook, PO Box 34, Phoenix, MD 21131 Email

MASSACHUSETTS

Yankee Golden Retriever Rescue (Serving CT, ME, NH, RI & VT)

PO Box 808, Hudson, MA 01749 (978) 568-9700

MICHIGAN

P O Box 250583, Franklin, MI 48025 (248) 988-0154 Email

MINNESOTA

Retrieve a Golden of Minnesota (Serving MN, IA, ND & SD)

PO Box 5567, Hopkins, MN 55343 (952) 946-8070 Email

MISSOURI

Gateway Golden Retriever Rescue (Serving the Greater St. Louis Area)

Susan Freund, 1041 Wrought Iron Lane, Manchester, MO 63011 (314) 227-0669 Email
Mike Stemmler, 1012 Coatbridge Court, Ballwin, MO 6302177 (314) 227-3471
hotline - (314) 995-5477
Pat Campbell, 2801 SE 4th St, Blue Springs, MO 64014 Email

KC Golden Retriever Rescue Rangers

1506 Farview Farms Rd, Raymore, MO 64083 (816) 331-8856 Email
PO Box 27621, St. Louis MO 63146 (314) 963-5232 Email

MONTANA

Montana Golden Retriever Rescue

Diane Barnes, Box 932, Bonner, MT 59923 (406) 244-5445

NEBRASKA

Ruthann Macolini, PO Box 30847, Lincoln, NE 68503 (402) 330-6680 Email

NEW JERSEY

125 Union Valley Rd, Newfoundland, NJ 07435 (973) 208-7414 Email

NEW MEXICO

Rio Grande Valley Golden Retriever Rescue

Patti DuBrille, 11740 Woodmar Ln NE, Albuquerue, NM 87111 (505) 275-9481 Email

NEW YORK

Autumn Valley Golden Retriever Club of the Southern Tier

Gayle Haak & William R Daniels, PO Box 779, Vestal, NY 13850 (570) 842-2667 Email
Shari Helstein Korncavage (607) 754-7999
Ed & Debbie Hoyt (607) 467-3875 Email
Alin Wong (607) 748-2201 Email
PO Box 61, 7 Kimberly Dr, Dryden, NY 13053 Email

GRROWLS-NY (Golden Retriever Rescue Operated With Love Statewide)

Teri Vigars, Pres, PO Box 6634, Syracuse, NY 13217 (315) 689-3259 Email
152 Plymouth Blvd, Smithtown, NY 11787 (516) 578-3803

NORTH CAROLINA

P.O. Box 471931
Charlotte, NC 28247-1931
704.348.1573 Email
7474 Creedmor Rd, PMB 177, Raleigh, NC 27613 (919) 676-7144 Email
Lee Newlin - Dir, 1910 Strathmore Drive, Greensboro, NC 27410 (336) 288-9944 Email

OHIO

Ralph Nickels, 2215 South State Route 257, Ostrander, OH 43061 (614) 363-3989 Email
Brian Lasey, 13194 Dirlawn Rd., Bowling Green, OH 43402 (419) 353-6096

Golden Retrievers in Need (GRIN)

Carrie Ciesla - (216) 556-4746 Email

Miami Valley Golden Retriever Rescue

OKLAHOMA

Bob Bornstein, Pres, PO Box 57139, Oklahoma City, OK 73157
Hotline - (405) 749-5700 Email

OREGON

14657 SW Teal Blvd, #140, Beaverton, OR 97007 (503) 892-2897 Email

PENNSYLVANIA

PO Box 2321, Sinking Spring, PA 19608 (610) 678-4981 Email
PO Box 397, Centre Hall, PA 16828 (814) 364-1042 Email
PO Box 384, DuBois, PA 15801 (814) 371-6167 or (814)372-2031 Email

Pittsburgh Golden Retriever Rescue

Gerry Taylor, 57 Longuevue Drive, Pittsburgh, PA 15228 (412) 344-8750

SOUTH CAROLINA

PO Box 9077, Greenville, SC 29604 (864) 234-9739 Email
Kerry Mensching - (843) 571-7177 Email
Mary Williams, PO Box 3545, Columbia, SC 29230 (803) 735-0599 Email

TENNESSEE

825 Oak Knoll Cir, Mt. Juliet, TN 37122 (615) 496-PAWS Email

TEXAS

Kathy Glaze, PO Box 6532, Bryan, TX 77805 (979) 778-4281 Email
(972) 516-5900 Email

PO Box 591806, Houston, TX 77259 (281) 480-4942 Email
Dallas/Ft. Worth Golden Retriever Rescue (Dallas-Ft. Worth)

Golden Retriever Rescue of North Texas
PO Box 670031, Dallas, TX 75367 (214) 750-4477

Helping Golden Retriedvers and their owners in Central TX

PO Box 956, Austin, TX 78767 (512) 659-GOLD Email
Cindy Moss, Rescue Chair, 2015 Libbey, Houston,TX 77018 (281) 855-6044
(281) 855-6044 Email
6905 Wildglen, Dallas, TX 75230 (214) 368-4577 Email

UTAH

Bill & Mickie Britton, 3470 W 6925 S, West Jordan, UT 88084 (801) 966-5262
Wayne & Wendy Maynes, 7865 S 3725 W, West Jordan, UT 84088 (801) 282-0085


VIRGINIA

(Serving VA, D.C., DE, MD, PA & WV)

PO Box 3069, Falls Church, VA 22043 Contacts & Email Addresses
Anita Weidinger, Pres, PO Box 8014, Yorktown,VA 23693 (757) 827-8561 Email

WASHINGTON

Nancy Kiesler, 14102 148th Place SE, Renton, WA 98059 (425) 226-1446 Email
PMB #103, 4235 S Cheney-Spokane Rd, Ste #1, Spokane, WA 99224 (509) 443-1133
CANADIAN BREED RESCUES
Golden Rescue & Placement Service

Eileen Ansell-Coordinator, 5694-4 Hwy 7 E, Ste 162, Markham, ON L3P1B4
(416) 281-3165 Home (905) 472-2819

Golden Retriever Club of Canada

Christine Ridderikhoff, PO Box 45022, Landsdowne Postal Outlet
5124 122 St, Edmonton, AL T6H5Y1

Golden Retriever Rescue of Quebec

Diane Partington (514) 243-5587
Clorinda Di Tommaso (514) 458-0562
Explore
- The Amaranth Publishing web pages

including

the music of the spheres, the music of a Renaissance alchemist, music created by software and artificial intelligence, the music of the fairies, the music of the Illuminati, the world's most mysterious book, the world's oldest song, a way you can compose music like Mozart, the world's oldest love song,


and much more........
New...

The Cider Press Unique ebook collection for historical researchers, music history researchers and for the just plain curious folks out there....


(Note - Some of the photos on this page were found on various clipart web sites, without attribution. If you know any details about any of these photos, please let us know.)

© Copyright 2010 Amaranth Publishing - All Rights Reserved