The Songs & Poetry Of
Francis Hopkinson
(1737-1791)

Francis Hopkinson, a signer of the Declaration Of Independence is best known for his role as an ardent patriot during the American Revolution. After studying law, he served as secretary to the Pennsylvanian Indian commission, as customs collector for the port of Newcastle in Delaware and then as a New Jersey Provincial Assemblyman. He resigned these last posts in 1776 because they conflicted with the revolutionary cause. In 1778 he was elected a delegate to the Continental Congress, and later was an active member of the Constitutional Convention of 1787. His judicial posts included serving from 1779 until 1789 as a Judge of the Admiralty, appointed by the State of Pennsylvania, and then from 1790 to 1791 as a Judge of Pennsylvania's U.S. District Court. He was also active in the Library Company and the American Philosophical Society.

Throughout his adult life, Hopkinson wrote poetry and satire on the politically derisive issues of the day. He penned a popular and humorous work on the 1787 Constitutional Convention. He was also an accomplished harpsichordist and composer. His work "My Days Have Been So Wondrous Free," set to the words of Thomas Parnell's "Love and Innocence," is the first extant secular song by a native American composer.

Many historians believe that one James Bremner, may have been Hopkinson's music teacher. Bremner arrived in Philadelphia from England in 1763, was a violinist and was part of a music ensemble ,with Hopkinson on the harpsichord, Governor John Penn on violin, and other players on strings, French horn, and the German flute and they would gather in various Philadelphia homes for an evening's concert.

After his death on May 9, 1791, Hopkinson was buried in the historic Christ Church graveyard. However, his grave was insufficiently marked, so through the passage of years, all trace of it was lost. In the 1930s, after obtaining permission from his descendants, a plot that was believed to be that of Hopkinson was dug up in hopes of solving the mystery of his burial place. Part of a skeleton was found, and the bones were sent to Dr. Oscar V. Batson of the University of Pennsylvania for testing. After the anatomist successfully identified the remains as those of Hopkinson, the grave was marked with a proper headstone.

[From Harper's new monthly magazine. /
Volume 47, Issue 278, July, 1873] -

FRANCIS HOPKINSON .

Witty and wise, a poet, musician, artist, scientist, and statesman was Francis Hopkinson, of Philadelphia, grandson of the Bishop of Worcester, who, in the thirty-ninth year of his age, signed the Declaration. He was the first pupil who entered the College of Philadelphia (now University of Pennsylvania) at its opening, and it was always proud of him. On returning from England in 1768, and marrying the accomplished Ann Borden, he launched upon the sea of politics as a firm and zealous patriot. He was in
Congress long enough to make his name im-mortal, when he entered upon a judicial career, which only ended with his life, in 1791. Mr. Hopkinson was a patron and friend of musicians and painters.
6 Songs Of Francis Hopkinson
MP3 examples of the music of
Francis Hopkinson

We have arranged 6 songs of Francis Hopkinson for solo guitar and flute. You can download the entire collection of MP3 files in the form of a "zip" file, for $4.00. After your secure credit-card or Paypal payment is made, you will be directed to the download link.

6 Songs Of Francis Hopkinson - $4.00

Beneath A Weeping Willow's Shade
Come Fair Rosina
My Days Have Been So Wondrous Free
My Love Is Gone To Sea - MP3 example
Whilst Through The Sharp Hawthorne
Rondo

If you have any questions, you can contact us by e-mail.

Poetry by Francis Hopkinson



The Garland

The pride of ev'ry grove I chose,
The violet sweet and lily fair,
The dappled pink and blushing rose,
To deck my charming Chloe's hair!
At morn the nymph vouchsaf'd to place
Upon her brow the various wreath,
The flow'rs less blooming than her face,
Their scent less fragrant than her hair!

With Pleasures Have I Passed My Days

With pleasures have I pass'd my days,
And ev'ry minute bless'd,
No---secret sigh controll'd my ease,
No wish disturb'd my rest.
Thus void of care my hours have flown,
For still I found my heart my own!
But now, O Love, I own thy reign,
I find thee in my heart,
I know full well the pleasing pain,
'Twas Daphne threw the dart,
I saw, I heard, I felt the flame,
For Daphne smil'd and spoke,
O Cupid, take another aim,
Or else my heart is broke!
To Daphne let the dart be thrown,
And make her heart no more her own!

Give Me Thy Heart

Give me thy heart as I give mine,
Our hands in mutual bonds will join,
Propitious may our union prove,
What's life without the joys of love?
Should care knock rudely at our gate,
Admittance to obtain,
Cupid shall at the casement wait,
And bid him call again!
Give me thy heart as I give mine
Our hands in mutual bonds will join,
Propitious may our union prove,
What's life without the joys of love?

SONG

I

Beauty and merit now are join'd,
An angel's form, an angel's mind
Are sweetly met in thee;
Thy soul, which all the virtues grace,
Shines forth with lustre in thy face,
From affectation free.

II

Who in thy form, too lovely maid!
Can read thy temper there display'd;
Can look and calmly see?
The face that with such beauty charms,
The breast which so much virtue warms,
Is sure too much for me!

Advice to Amanda

I

Amanda, since thy lovely frame,
Of ev'ry charm possest,
Hath power to raise the purest flame
And warm the coldest breast:

II

Oh! think that heav'n could ne'er design,
Thou too reserved maid,
That ever beauties, such as thine,
Like unknown flow'rs should fade.

III

When next you see your faithful swain,
Your Strephon at your feet;
When next you hear him sigh his pain
And tend'rest vows repeat.

IV

Then think 'tis fit a love so true
Should meet a kind regard;
And think 'tis given alone to you
His virtue to reward.

V

If constancy, with merit join'd,
Hath any charms for thee,
Let Strephon thy acceptance find,
For such a swain is he.

VI

No longer then, too cruel fair,
Defer the happy day;
But with thy love reward his care,
His tenderness repay.

VII

So shall th' indulgent eye of Heav'n
The worthy choice approve,
When such victorious charms are giv'n
A prize to faithful love.

SONG

I

Hear, heav'nly goddess, queen of love!
A heart that owns thy fire;
Let my distress thy pity move,
And grant my fond desire.

II

Far absent from my soul's delight,
I languish and complain:
In tender accents day and night,
I sooth my secret pain.

III

Pensive, I seek the lonely bow'r,
Where to my cheated view,
False fancy, by her magic pow'r,
Doth former scenes renew.

IV

And Strephon's look, and Strephon's smile,
Please my deluded eye;
His fancied presence, for a while,
Affords a short-liv'd joy.

V

Since then no longer, as before,
His converse I enjoy;
Thus let my Strephon ever more
My faithful mind employ.

VI

Whene'er soft sleep shall over me
Its happy influence shed,
Oh! let his airy image be
Still hov'ring round my bed!

VII

With ev'ry native charm and grace
Adorn the lovely youth;
And in the sweetness of his face,
Paint constancy and truth.

To Celia,
on her wedding day

Whilst Heav'n with kind propitious ray,
Smiles, Celia, on thy nuptial day,
And ev'ry sympathising breast
With transport glows to see thee blest;
Whilst present joys the hours beguile,
And future prospects seem to smile.
Shall not my muse her tribute bring
And gladly touch the trembling string?
I know 'tis usual at such times
To pay respect in pompous rhymes;
To bid the whole celestial race
With brightest glories fill the place,
And from their mansions hasten down
The nuptial rites with bliss to crown:
As if each goddess might be said
To be the poet's waiting maid:
But I who have no power at all,
Such high divinities to call,
Must lay those stratagems aside
And with plain fable treat the bride.
As Cupid thro' the azure way
Did late with wand'ring pinion stray,
The little urchin chanc'd to spy;
His master Hymen passing by;
Surpris'd with conscious guilt and shame,
Knowing his conduct much to blame,
With nimble haste he strove to shroud
His presence in a fleecy cloud.
But Hymen saw, nor could he fail
To see a wing---oh! piteous tale!
Peep from behind the misty veil.
Th' observing god with eager joy,
Rush'd on and seiz'd th' affrighted boy.---
"Well, master Cupid, are you caught
"At last, he cry'd, I almost thought
"You, far from hence, had taken flight,
"And quite forsook the realms of light;
"For whereso'er I choose to stray,
"I seldom meet you in my way.---
"Wherefore so shy? since well you know
"It is not very long ago
"Since Jove in council did decree,
"Yourself and services to me;
"That it might ever be your care,
"To warm those breasts whom I would pair
"With mutual love, and bless my bonds,
"By mingling hearts with joining hands.
"Instead of which, you rambling go,
"And sad confusions make below:
"Whilst my softest bondage often falls,
"Where custom points or int'rest calls.
"But Jove himself shall quickly hear,
"How much his dictates you revere;
"Yet e'er we part, 'tis my desire,
"You kindle love's celestial fire
"In the fair Celia's peaceful breast,
"And make her am'rous Strephen blest."
With piteous tone, and tear-full eye,
Thus did the little god reply:
"This, Hymen, this I must deny,
"Do---any other service choose,
"There's nought but this I can refuse;
"I have my word and honour giv'n
"And firmly sworn by earth and Heav'n,
"That love shall Celia ne'er molest
"No dart of mine e'er wound her breast.
Hymen, first made an angry pause,
Then spake---"Thou traitor to my cause,
"Is't thus with mortals you conspire,
"To break my torch and quench my fire;
"I oft have wonder'd why that maid
"My soft encircling bands delay'd;
"The wonder ceases now; I find
"That you and Celia have combin'd,
"My pow'r celestial to despise
"And rob me of my pairest prize.
"But Celia soon in wedlock's chain
"Shall shine the fairest of my train:
"Virtue her days with peace shall crown,
"And I will show'r my blessings down;
"Her happy state shall others move,
"To seek the joys of weded love."
Much would the weeping boy have said;
But Hymen urg'd, and love obey'd:
A shaft he chose from out the rest,
And sunk it deep in Celia's breast.
Soft thro' her frame the poison crept;
And Hymen laugh'd and Cupid wept.
Then upwards, far from human sight,
They wing'd their way in speedy flight,
Wrapt in a glorious blaze of light.

Disappointed Love.

Recitative.
High rais'd in æther, from her silver throne,
The moon in melancholy mildness shone;
Nor voice, nor sound disturb'd the mid-night hour,
Save the sad south-wind murm'ring in the bow'r;
When sable clad, with slow and pensive mien,
Narcissa lonely pass'd the dusky green:
All wan with wasting grief, forsook her bed,
And sought the silent mansions of the dead;
Her bosom heav'd with many a deep drawn sigh,
And the big tear stood trembling in her eye:
Then from her lips thus broke the voice of woe---
Then planets listen'd, and the moon mov'd slow.

Air

Farewell to all that promis'd joy;
No flatt'ring hopes my thoughts employ;
A wounded heart bleeds in my breast,
And death alone can give me rest.
And thou, lamented youth, farewell!
With thee the smiling prospect fell;
Sad o'er thy grave, broods black despair,
For all my hopes lie buried there.
But now thy form mov'd in my sight,
I glow'd with love and dear delight;
Thy bosom burn'd with equal fire,
With equal pangs of soft desire.
But now I deck'd me for thy bride;
Elate in youth and beauty's pride,
My throbbing heart beat quick alarms,
Whilst bliss approach'd in Damon's arms.
A voice soon strikes my startled ear,
Whose dismal accents yet I hear;
Forbear, fond maid, forbear, it cries,
For Damon, thy lov'd Damon, dies.
All strength forsakes my tott'ring frame;
My tongue scarce utters Damon's name;
Prostrate I fall; my eye-balls roll,
And anguish wrings my tortur'd soul.
Yet, yet I hear the deep ton'd bell,
With minute strokes tell out his knell;
My swelling heart grows big with grief,
And not one tear vouchsafes relief.
Oh! if beneath yon pale moon's sphere,
Thy lambent spirit floats in air,
Witness my sigh's, hear me complain,
And pity my unequal'd pain.
Whilst bitter grief and pining woe,
And welcome death at last will show,
How hard their fate who ever prove
The pangs of disappointed love.

To Rosalinda,
on her birth day

Welcome! ye glories of the eastern sky!
Blest be the dawn of this propitious day!
Oh! let the muse her willing strains employ,
And chearful swell the tributary lay.
This happy morn gave the rejoicing earth
A treasure great as could the heav'ns bestow,
This happy morn gave Rosalinda birth---
Cease, cease ye floods, ye tempests, cease to blow.
Come gentle spring, like Rosalinda fair,
Like her advance, and brighten ev'ry scene:
Shed all thy odours in the ambient air,
And far abroad extend thy mantle green.
Like Rosalinda come, the source of joy!
Let nature smile, and all the world be gay:
Let ev'ry muse her willing strains employ,
To hail the spring, and Rosalinda's day.
Hail! sacred morn! the muse's lay
Once more salutes thy rising ray:
Hail! blessed morn! thy deathless fame
Shall live in Rosalinda's name.
Dark was the sky, and thro' the night
The tempest wing'd its rapid flight;
The forest herds in caverns lay,
And look'd and long'd for light and day.
With glory crown'd, at length was seen
Thy happy dawn, mild and serene;
Diffusive radiance paints thy sky,
And gilds Norwedian hills with joy.
Then came with thee fair Rosalind;
And came, like thee, to bless mankind:
The storms are hush'd, the muses sing,
And soon arose the jocund spring.
The feather'd choirs from ev'ry tree,
My Rosalinda, welcome thee;
With them on this auspicious day,
Oh! let me join my annual lay.
The morn gave lustre to thy face,
The gentle spring, each winning grace;
Thus morn and spring their beauties join'd,
And gave the world fair Rosalind.
The wasting tide slow ebbing from her shore,
Wave after wave reluctant forc'd away,
Down to her channel shrinks, as if no more
Old ocean would her borrow'd stream repay.
But soon the waters with impatient flow,
O'er the broad strand in sprightly murmurs glide;
From the green bank the sedges stooping low,
With eager joy kiss the returning tide.
But time his ever ebbing course pursues
Along eternity, that boundless shore;
No kind reflux the wasting stream renews;
The moment wave, once spent, recoils no more.
Life is a narrow span contracting fast,
And yet the anxious heart, or prest with fear,
Would make it less, and wish the present past;
Or hope would bring some distant period near.
Time is the great deceiver of mankind,
Each day some long expected joy beguiles;
Each day some new created hope we find,
Rising to view, and still the prospect smiles.
This, gentle Rosalinda, is thy day,
And claims the annual tribute of my song:
Kindly accept the muse's moral lay,
For moral subjects should to thee belong.
Thrice happy they, who like thee, timely wise,
See years expire, and see without alarm;
To thee each birth day shall serenely rise,
To fix some virtue, or improve some charm.
The glow of modesty shall paint thy face;
Fair innocence, thy days with peace shall crown;
Gay wit shall heighten ev'ry sprightly grace,
And mild religion lead thee gently on.
Till tir'd of life, thou shalt this life resign,
And rise a seraph from a sleeping fair
To heav'n---where angels with their harps divine
Shall celebrate thy happier birth-day there.

To Myrtilla

With sprightly air, and graceful mien,
Easy and ever gay;
Myrtilla trips along the green,
And steals all hearts away.
Good-humour smiling in her face,
Seems sorrow to defy;
Wit lights up ev'ry sprightly grace,
And sparkles in in her eye.
Fair is her form, her spotless mind
With ev'ry virtue blest;
And no offence could ever find
A harbour in her breast.
Ye swains, with caution pass this way;
For should you meet the fair,
You must to beauty fall a prey;
Love would your hearts ensnare.
Hartlebury Castle, 1766.
Soon Myrtilla must thy friend,
Hasten to a distant shore;
May propitious gales attend,
May they waft him safely o'er!
When to pensive joys inclin'd,
Thro' my native groves I stray,
Thy dear image to my mind
Soothing pleasures shall convey.
Fancy, oft, in airy flight,
Will direct her course to you;
Bringing scenes of past delight
Back to my enraptur'd view.
Oft shall Schuylkill's rocky shore,
With her waving woods around,
Thy fond name, repeating o'er,
Strive to swell the pleasing sound.
Thus with friendship most sincere,
Shall my faithful bosom glow;
All thy virtues I'll revere,
With such love as angels know.
Hoping still tho' far from thee,
I've a place in thy regard;
Which delightful thought shall be
My firm constancy's reward.

To Delia,
wrote on a leaf in her pocket-book

Go little leaf, and to the fair,
The mistress of my heart;
My truth and constancy declare,
My ardent love impart.
But how shall thy small page contain
That which no bounds controul?
Or how shall feeble words explain
The transports of the soul?
Go, tell her then that nothing less
Than a whole life of love,
Can all my joy in her express,
Can my fix'd passion prove.
That nought but death can from my mind,
Her dear idea part,
And lovely Delia ne'er shall find
A rival in my heart.
Go, tell her all our peaceful years
In mutual bliss we'll spend;
And hope to meet beyond the spheres,
When this frail life shall end.
May, 1768.

SONG

Soft ideas love inspiring,
Ev'ry placid joy unite;
Ev'ry anxious thought retiring,
Fill my bosom with delight.
Soft ideas, gently flowing,
On your tide, so calm and still;
Bear me, where sweet zephyrs blowing,
Wave the pines on Borden's-Hill .
Where the breezes odours bringing,
Fill the grove with murm'ring sound;
Where shrill notes of birds sweet singing,
Echo to the hills around.
To the pleasing gloom convey me,
Let my Delia too be there;
On her gentle bosom lay me,
On her bosom soft and fair.
Whilst I there, with rapture burning,
All my joy in her express
Let her love for love returning,
Me with fond caresses bless.
On his little wings descending,
Bring the god of soft delight:
Hymen too with torch attending,
Must our hands and hearts unite.
She the source of all my pleasure
Shall my breast with transport fill:
Delia is my soul's best treasure,
Delia, pride of Borden's-Hill.
July, 1768.

Come, fair Rosina, come away

I

Come, fair Rosina, come away,
Long since stern Winter's storms have ceas'd;
See! Nature, in her best array,
Invites us to her rural feast:
The season shall her treasure spread,
Her mellow fruits and harvests brown,
Her flowers their richest odours shed,
And ev'ry breeze pour fragrance down.

II

At noon we'll seek the wild wood's shade,
And o'er the pathless verdure rove;
Or, near a mossy fountain laid,
Attend the music of the grove;
At eve, the sloping mead invites
'Midst lowing herds and flocks to stray;
Each hour shall furnish new delights,
And love and joy shall crown the day.

My love is gone to sea

I

My love is gone to sea,
Whilst I his absence mourn,
No joy shall smile on me
Until my love return.
He ask'd me for his bride,
And many vows he swore;
I blush'd---and soon comply'd,
My heart was his before.

II

One little month was past,
And who so blest as we!
The summons came at last,
And Jemmy must to sea.
I saw his ship so gay
Swift fly the wave-worn shore;
I wip'd my tears away---
And saw his ship no more.

III

When clouds shut in the sky
And storms around me bowl;
When livid lightnings fly,
And threat'ning thunders roll;
All hopes of rest are lost,
No slumbers [illeg.] me?
My anxious thoughts are tost
With Jemmy on the sea.

Beneath a weeping willow's shade

I

Beneath a weeping willow's shade
She sat and sang alone;
Her hand upon her heart she load
And plaintive was her moan.
The mock bird sat upon a bough
And list'ned to her lay,
Then to the distant hills he bore
The dulcet notes away.

II

Fond echo to her stra[illeg.] reply'd,
The winds her sorrows bore;
Adieu! dear youth---adieu! she cry'd,
I ne'er shall see thee more.
The mock-bird sat upon a bough
And list'ned to her lay,
Then to the distant hills he bore
The dulcet notes away.

Enraptur'd I gaze when my Delia is by

I

Enraptur'd I gaze when my Delia is by,
And drink the sweet poison of love from her eye;
I feel the soft passion pervade ev'ry part
And pleasure unusual plays round my fond heart.

II

I hear her sweet voice, and am charm'd with her song---
I think I could hear her sweet voice all day long;
My senses enchanted, are lost in delight
When love and soft music their raptures unite.

III

Beyond all expression my Delia I love,
My heart is so fix'd that it never can rove;
When I see her I think tis an angel I see,
And the charms of her mind are a heaven to me.

See down Maria's blushing cheek

I

See down Maria's blushing cheek
The tears of soft compassion flow;
Those tears a yielding heart bespeak---
A heart that feels for others' woe.
May not those drops, that frequent fall,
To my fond hope propitious prove,
The heart that melts at Pity's call
Will own the softer voice of love.

II

Earth ne'er produced a gem so rare
Nor wealthy ocean's ample space
So rich a pearl---as that bright tear
That lingers on Maria's face.
So hangs upon the morning rose
The chrystal drop of heav'n refin'd,
A while with trembling lustre glows---
Is gone---and leaves no stain behind.

My gen'rous heart disdains

I

My gen'rous heart disdains
The slave of love to be,
I scorn his servile chains,
And boast my liberty.
This whining
And pining
And wasting with care,
Are not to my taste, be she ever so fair.

II

Shall a girl's capricious frown
Sink my noble spirits down?
Shall a face of white and red
Make me droop my silly head?
Shall I set me down and sigh
For an eye-brow or an eye?
For a braided lock of hair,
Curse my fortune and despair?
My gen'rous heart disdains

III

Still uncertain is to-morrow,
Not quite certain is to-day---
Shall I waste my times in sorrow?
Shall I languish life away?
All because a cruel maid,
Hath not Love with Love repaid.
My gen'rous heart disdains
A Letter from George Washington to Francis Hopkinson about music, February 5, 1789

From: The Writings of George Washington from the Original Manuscript Sources,
1745-1799. John C. Fitzpatrick, Editor.

Mount Vernon, February 5, 1789.



Dear Sir:
We are told of the amazing powers of musick in ancient times; but the stories of its effects are so surprizing that we are not obliged to believe them unless they had been founded upon better authority than Poetic assertion; for the Poets of old (whatever they may do in these days) were strangely addicted to the Marvellous; and If I before doubted the truth of their relations with respect to the power of musick, I am now fully convinced of their falsity, because I would not, for the honor of my Country, allow that we are left by Ancients at an immeasurable distance in everything; and if they could sooth the ferocity of wild beasts, could draw the trees and the Stones after them, and could even charm the powers of Hell by their musick, I am sure that your productions would have had at least virtue enough in them (without the aid of voice or instrument) to melt the Ice of the Delaware and Potomack, and in that case you should have had an earlier acknowledgment of your favor of the 1st. of December which came to hand but last Saturday.

I readily admit the force of your distinction between " a thing done
and a thing to be done", and as I do not believe that you would do "a
very bad thing indeed" I must even make a virtue of necessity, and
defend your performance, if necessary, to the last effort of my
musical Abilities.

But, my dear Sir, if you had any doubts about the reception which your work would meet with, or had the smallest reason to think that you should need any assistance to defend it, you have not acted with your usual good Judgement in the choice which you have made of a Coadjutor;
for should the tide of prejudice not flow in favor of it (and so
various are the tastes, opinions and whims of men that even the
sanction of divinity does not ensure universal concurrence) what,
alas! can I do to support it? I can neither sing one of the songs, nor
raise a single note on any instrument to convince the unbelieving, but
I have, however one argument which will prevail with persons of true taste (at least in America), I can tell them that it is the production of Mr. Hopkinson.1

[Note 1: This was the publication "Seven Songs" (November, 1788)
which Hopkinson dedicated to Washington. A photostat of his letter of
Dec. 1, 1788, is in the Library of Congress.]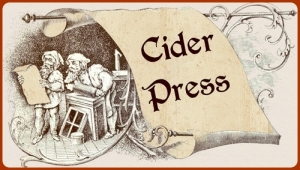 Early American music,
unusual & unique music,
and ephemera collection.
© Copyright 2016 - Amaranth Publishing - All Rights Reserved