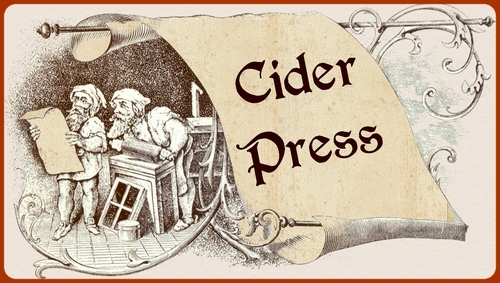 Cider Press
Early American music,
unusual & unique music,
and ephemera collection.
Visit the Alpha & Omega Printing services page to view the list of printing, publishing, graphic design and specialty music printing services we offer.
Explore
- The Amaranth Publishing links to the

world's most mysterious book

,

The People's Conspiracy, the

world's oldest song

, the

music of the spheres

,
the

music of the Illuminati

, the

world's oldest love song

, the

19th Century American X-files

, a way you can

compose music like Mozart

,
and much more........
New...

The Cider Press Unique PDF ebook collection for historical researchers, music history researchers and for the just plain curious folks out there....