The Arthur Farwell
& Wa-Wan Press Songbooks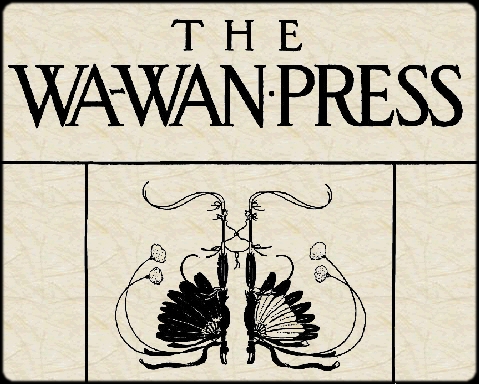 From Wikipedia, the free encyclopedia:
The Wa-Wan Press was an American music publishing company founded in 1901 by composer Arthur Farwell in Newton Center, Massachusetts. Arthur Farwell (March 23, 1872 – January 20, 1952) was an American composer, conductor, educationalist, lithographer, esoteric savant, and music publisher.
The firm concentrated on publishing compositions by so-called Indianist movement members—composers who incorporated traditional Native American music into their works. Although it never achieved its founder's intentions of fomenting a classical musical revolution in the United States, the company saw success during its eleven-year history before being acquired and abandoned by G. Schirmer in 1912.
History
Farwell was inspired by Antonín Dvořák's embracing of folk music;

during Dvořák's 1890s stint at the National Conservatory of Music, the Czech called for American composers to develop a uniquely American style of classical music.[1] During Farwell's own brief foray into academia at Cornell University (1899-1901), he started composing short pieces based on Native American melodies. After leaving Cornell and settling in Newton Center, he fleshed out a compilation of American Indian Melodies. His search for a publisher of the work was unsuccessful, and, as a result, he founded Wa-Wan Press in 1901.[2] The name "Wa-Wan", which means "to sing to someone", was chosen to honor one of the traditional ceremonies of
the Omaha.[3]
The press was launched without financial backing, and operated out of the Farwell family home;[3] its only employees were Farwell and his father, George. Its first issue in 1901 contained Farwell's American Indian Melodies and two works by Edgar Stillman Kelley.[2] Farwell hoped that the creation of the Wa-Wan
Press would hail the beginning of a classical music revolution that would rebel against what he deemed a "German domination" of the nation's music. The American public, he believed, "saw everything through German glasses", and, "a revolt against this domination was an absolute historical necessity".[3]
For the first five years, the Wa-Wan Press published two books per quarter—one vocal and one instrumental—at an annual subscription rate of eight dollars.[3] Subscriptions continued to grow, and in 1907, the company began printing monthly.[4] That same year, Farwell founded the Wa-Wan Society for the "advancement of the
work of American composers, and the interests of the musical life of the American people."[2] The Wa-Wan Press later began publishing compositions in sheet music form.

Farwell provided introductions, program notes, and essays to accompany the aesthetic volumes, whose covers and typographical innovations were often designed by himself. Farwell took particular pride in his work, noting later that many publishers adapted his ideas.[3]
In 1908, the firm started losing subscriptions and ran into financial troubles. By 1912, Farwell's enthusiasm for the press had waned, and he had become chief Boston-area music critic for Musical America. He agreed to the take-over of Wa-Wan
Press by G. Schirmer, which soon abandoned the project.[5] During its 11-year history, the press had published 37 composers (nine of whom were women), including Carlos Troyer, Rubin Goldmark, and Henry F. Gilbert.[4] In 1970, Arno Press and the New York Times resurrected the press' publications by issuing a complete, five-volume reprint with Vera Brodsky Lawrence as editor.[5]
References
‪1 Daniels, Valerie (June 2002). "Selling the North American Indian: The Work
of Edward Curtis: A Vanishing Race". Retrieved on March 6, 2007.
‪2 The Library of Congress (February 1, 2007). "Biography: Arthur
Farwell, 1872-1952: The Library of Congress Presents: Music, Theater and Dance".
Retrieved on March 6, 2007.
‪3.‬ Culbertson, Evelyn Davis (Summer 1987). "Arthur Farwell's Early
Efforts on Behalf of American Music, 1889-1921". American Music, Vol. 5, No. 2.
pp. 156-175.
‪4.‬ Marroco, W. Thomas and Jacobs, Mark. "Wa-Wan Press". Grove Music
Online (subscription required). ed. L. Macy. Retrieved on March 5, 2007.
‪5.‬"IHAS: Composer: ARTHUR FARWELL". PBS. Retrieved on March 6, 2007.
Purchase The Wa-Wan Press Songbooks
This sheet music is scans of the original sheet music published Wa-Wan Press. in PDF format, prepared for easy printing on standard size paper.
There are 2 PDF collections.
The first listed below is a collection of many songs published by Wa-Wan Press, the second is Arthur Farwell's piano arrangement of Native American melodies.
Songs Published by WaWan Press
You will be sent the download link by email immediately after your
payment is processed.


$6.00 - Paypal or Credit Card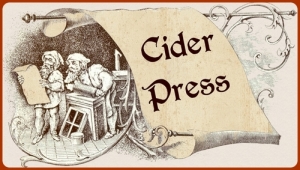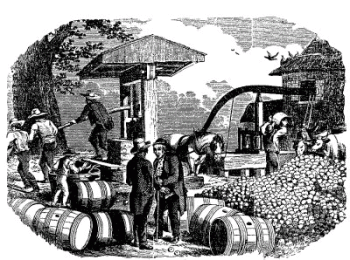 Early American music,
unusual & unique music,
and ephemera collection.
New...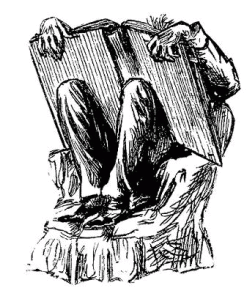 The Cider Press Unique PDF ebook collection for historical researchers, music history researchers and for the just plain curious folks out there....

Explore
- The Amaranth Publishing web pages

including the music of the spheres, the music of a Renaissance alchemist, music created by software and artificial intelligence, the music of the fairies, the music of the Illuminati, the world's most mysterious book, the world's oldest song, a way you can compose music like Mozart, the world's oldest love song,
and much more........
© Copyright 2017 - Amaranth Publishing - All Rights Reserved