The Music of Various
Colonial American Composers
This page is a collection of 49 pieces of choral music by 14 Colonial American composers who became known as "Tunesmiths", also as Yankee Tunesmiths. This collection contains some very unique music. We have included short biographies and information for each of the composers along with the names of their pieces in the collection.
The music is all in PDF format, and you can see below how to purchase the collection.
The music in this collection was gathered from various sources and it is all public domain and may be performed freely, recorded, arranged, etc.

Scroll down the page to learn about these composers...
Justin Morgan

Justin Morgan (1747-1798) was known both for his elegant penmanship and as a singing master. He conducted both writing and singing schools, apparently traveling widely to do the latter. Morgan was also one of early America's most original composers.

In addition to his ongoing musical activities, Morgan was also involved with horse breeding. The famous "Morgan" horse was named after him.
Amanda
Montgomery
Wethersfield
Timothy Swan
Timothy Swan (1758-1842) was a native Massachusetts. He began to compose after attending singing school for three weeks when he was sixteen. After serving as a fifer during the Revolution, he settled first in Suffield, Connecticut (about 1783-1807), then in Northfield, Massachusetts, where he spent the rest of his life. Swan was a hatter by trade, and also taught singing schools. He was a gifted composer and something of a poet as well, who wrote and published both secular and sacred music.

Excerpt from - Fair Northfield; The Home of the Evangelist Moody - The New England magazine. / Volume 5, Issue 28, February 1887:

"Timothy Swan, the composer of China, Poland, and other pieces of sacred music, was born in Northfield, in 1758. The thick hedge of poplars and lilacs that secluded his house from observation was the home of a multitude of blackbirds, for which he seemed to have an special fancy, taking much care to protect them from harm. He was undoubtedly very eccentric. One of his musical compositions was written in the presence of a dying child at night. It is said that the well known China, one of the most lugubrious of tunes, but a great favorite in old times, was composed while he was recovering from a fit of intoxication, and was written with his finger in sand on Beers Plain."

Balloon
Franklin
Lutestring
The Seasons
China
Canon - "Now we are met, let us merrily sing......"
- This is a quite lovely secular canon by Swan.
Daniel Belknap

Daniel Belknap (February 9, 1771 – October 3, 1815) was a farmer, mechanic, militia captain, poet and singing teacher. Belknap was born in Framingham, Massachusetts, and was one of the first American composers. He compiled four sacred tunebooks in the years 1797-1806, and also issued a book of secular songs with music.

Note: - This is a collection of four pieces that are secular in nature and are music using poetry related to the 4 seasons.
Autumn
Spring
Summer
Winter
Jacob French

Jacob French (July 15, 1754 – May 1817)[1] was a singing master and one of the first American composers. "A student of William Billings, French adopted Billings' innovative approach to psalmody ... His music tends to be more complex in its structure, rhythm, and counterpoint than most of his contemporaries." "Along with William Billings, he is regarded as one of the finest composer of anthems in the New England tradition." French's Farewell Anthem appears in Southern Harmony, 1835, as well as The Sacred Harp from 1844 to the present. He was born in Stoughton, Massachusetts. His brother, Edward, also composed a few tunes.

Some of French's choral music was adapted by American composer John Cage for his Apartment House 1776 and subsequently arranged for string quartet as part of 44 Harmonies by violinist Irvine Arditti. These were recorded and issued by Mode Records along with adaptations by Cage of other Colonial-period hymnists.
Association
Beauty
Castle Island
Connecticut

Jeremiah Ingalls
Jeremiah Ingalls (1764 - 1828) moved to Newbury, Vermont, in 1787, and in 1791 began leading the singing at the First Church there. According to the information we have, the choir for this church became somewhat locally famous for the time, and people would travel from miles around to hear them. As some historians tell it, Ingalls became a Deacon, but was later removed and after a disagreement with the church leaders, was excommunicated in 1810. Ingalls had operated a tavern in the Newbury area for a number of years, but supposedly sold it and moved to Rochester, Vermont, after the conflict with the church.
Some of the following pieces may not have been composed by Ingalls but appeared in his interesting music publication "The Christian Harmony". This New England tunebook of 1805 contains some of the earliest examples of folk-hymns and spirituals.
Beggars Prayer
Harmony
Tranquility
Daniel Read
Daniel Read was born in Attleborough, Massachusetts, 16 November, 1757; died in New Haven, Connecticut, in 1841. He was a manufacturer of combs in New Haven, but at the same time composed music, and published in 1791 "The American Singing-Book, or a New and Easy Guide to the Art of Psalmody," and in 1793 "Columbian Harmony," a collection of devotional music. Subsequently he published a "New Collection of Psalm-Tunes," which came to be known as the "Litchfield Collection," containing many tunes of his own composition (Dedham, 1805). " Windham," "Greenwich," "Sherburne," "Russia," "Stafford," and others of Read's hymn-tunes are still in general use in American churches.

Dover
Freetown
Happy City
New England
Stephen Jenks

Between 1799 and 1818 Stephen Jenks (1772-1856) was named as author or coauthor of ten printed collections of sacred music and as composer of 125 pieces in these collections. Jenks was a prolific exponent of the American music idiom developed by Daniel Read and other Connecticut composers during the late eighteenth century. Virtually unknown in the cities of the American seaboard, he flourished in the hinterland of New England and New York, where he taught singing schools and cultivated a network of pupils and fellow teachers, whose compositions he published. In 1829 he moved to northern Ohio, where he farmed and made musical instruments.
Curiosity
Delight
Evening Shade
Meditation

Abraham Wood

Abraham Wood (1752-1804) was a native of the Massachusetts Bay Colony and a drummer during the Revolutionary War. He was a prominent composer in early America and apparently was associated with William Billings.

"Warren," by Abraham Wood is a memorial for the patriot leader Joseph Warren (1741-1775), an army officer who died courageously at age thirty-four in the Battle of Bunker Hill.

"A Hymn on Peace" by Abraham Wood appeared in 1784, the year after the Treaty of Paris officially ended the Revolutionary War. The poem, unattributed and of unknown authorship, had been published earlier in Andrew Law's Collection of Hymns (Cheshire, Conn., 1783), where is was designated to be sung to Wood's psalm tune "Worchester." "A Hymn on Peace" circulated in a rather unusual way - not, as was the most common, as part of a larger collection of sacred pieces, but as a single pamphlet. The Boston Independent Chronicle, May 6, 1784, advertised it as "just published" and stated it would be sold by Wood in Northboro, and interestingly - ".. by William Billings, near Liberty Pole, Boston. " This advertisement reveals the the only known connection between two of early America's leading composers.
A Funeral Elegy
A Hymn on Peace
Pepperell
Still River
Captain Supply Belcher
From a Belcher family geneaology web site:
Supply Belcher (1751-1836) was born in Stoughton, Massachusetts and, at one time may have sung in the Stoughton Music Society (the first choral organization in America) under composer William Billings.

Records that include a muster roll of the Minute Men from Stoughton state that a Private Belcher and Corporal Billings marched on April 19, 1775, upon receiving the alarm from Lexington about an impending armed engagement with the British.

Belcher would eventually rise to the rank of Captain under General Washington. After the war ended, he became a tavern keeper. He eventually moved to Maine, and while living in Farmington, Maine he was employed in various occupations including but not limited to- town clerk, selectman, teacher, singer and composer. He was Farmington's first representative to the legislature at a time when Maine was still a part of the state of Massachusetts. Even while accomplishing all of the above, Belcher managed to compose at least sixty-eight compositions, most of which appeared in "The Harmony of Maine", 1794, published the same year as Billlings' last collection, "The Continental Harmony"."


Easter
Ordination Anthem
Pitson
The Power of Musick
Topsham
Lewis Edson
Lewis Edson (1748-1820), wrote three of the most popular tunes of his time - Bridgewater, Lenox and Green Field. In 1763 Edson began working as a blacksmith, but by 1769 he was also a singing master and eventually became quite well known as a singer. Edson married in 1770 and in 1776 the family moved to the Berkshires in New York, perhaps because they were Tories. It was in New York where Edson began composing. His three well known tunes were published in 1782 in a publication named the "Choristers Companion". After the American revolution, he taught singing in Massachusetts, New York, and Connecticut. He moved to Woodstock, Connecticut, in 1817.
Lenox
Childs Request
Elisha West

Elisha West (1752-ca. 1808) was born in North Yarmouth, Maine. He did publish "The Musical Concert " in 1802. In later years, West appears to have stopped composing and returned to Maine.
We don't have much information about the life of this composer, but we did uncover this odd story on a genealogy web service. According to the story:
"West and his wife were known to be very fond of heavy drinking, which was considered at the time to be a quite unusual given the nature of his music work; and even more unusual when they divorced in 1807 when Elisha was over 50 years of age."
We have no idea of the truth of this story, If you have any information about the life of Vermont composer Elisha West, please send it it us.
Evening Hymn
Alexander Gillet

Alexander Gillet was an ordained minister and composer. He grew up in Connecticut, and graduated from Yale College in 1770. He was ordained in Farmington, Connecticut in 1773, and served the Congregational Church there until 1792, and the First Congregational Church in Torrington, Connecticut from 1792 to his death. He was a very active pastor in the churches he served, and his sermons were well received. Most of his compositions were published by Andrew Law starting in 1779.
Freedom
Gratitude
New Stratford
Oliver Brownson

Oliver Brownson was an American composer, who lived in Connecticut for much of his life. In 1775 he married Sarah Merrels, and they had at least one child. Oliver Brownson was a singing master in Connecticut during the last two to three decades of the 18th Century.
Bedford
Jubilee
Norwalk
Victory
Jacob Kimbal

Jacob Kimbal Jr. was born on February 15, 1761 and died in Topsfield, Massachusetts July 24, 1826 was one of the first American composers. He played fife and drum in the American Revolutionary War and participated in Battle of Lexington and Bunker Hill.
Ashburnham
Note: The above decriptions except where noted, came from online sources such as Wickipedia.
Downloading the
Yankee Tunesmith Collection
You can download the notation for all 49 pieces of music in PDF format, using the following link for $4.50
The PDF files are in a "zip"file. Zip files can be opened on almost all systems and PDF files etracted.





Download - Price - $4.50
After your secure payment processed you will immediately be sent the download link to the email you give while purchasing the collection.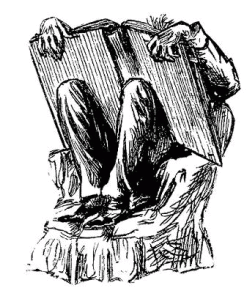 The Cider Press Unique PDF ebook collection for historical researchers, music history researchers and for the just plain curious folks out there....

Explore
- The Amaranth Publishing web pages

including the music of the spheres, the music of a Renaissance alchemist, music created by software and artificial intelligence, the music of the fairies, the music of the Illuminati, the world's most mysterious book, the world's oldest song, a way you can compose music like Mozart, the world's oldest love song,
and much more........