This is a lovely song by Colonial American composer Timothy Swan, expressing the emotion of individuals who are about to leave their loved ones and home, for military duty.
The poem he used for this piece of music may have been written by him, but is often attributed to that famous historical individual known as "anonymous".

We have prepared a basic PDF arrangment of this piece of music, using Swan's music and adding guitar chords, a piano (or harp) accompaniment and a bass line. You can uses this basic arrangement to create your own arrangements of this lovely song.
About Timothy Swan:
Timothy Swan was born in Worcester, Mass., July 23'rd, 1768. He lived for twenty-five years in Suffield, Conn, and it was there that most of his music was written. He spent the last years of his life in Northfield, Mass., where he died at the age of eighty- four.
He was a hatter by trade, but achieved recognition as a composer.
Like his music contemporary, William Billings, the tanner and composer of Boston, he was an eccentric character, and like many artists throughout history, his rather dissident nature did not help the success of a public career as a musician. He was "a great reader and a late riser:' and some of his neighbors describe him as "poor, proud and indolent!"
Excerpt from - Fair Northfield; The Home of the Evangelist Moody - The New England magazine. / Volume 5, Issue 28, February 1887:
"Timothy Swan, the composer of China, Poland, and other pieces of sacred music, was born in Northfield, in 1758. The thick hedge of poplars and lilacs that secluded his house from observation was the home of a multitude of blackbirds, for which he seemed to have an special fancy, taking much care to protect them from harm. He was undoubtedly very eccentric. One of his musical compositions was written in the presence of a dying child at night. It is said that the well known China, one of the most lugubrious of tunes, but a great favorite in old times, was composed while he was recovering from a fit of intoxication, and was written with his finger in sand on Beers Plain."
The Soldier's Farewell
At length, too soon, dear creature,
Receive this fond adieu
Thy pains 0 Love, how bitter,
Thy joys how short, how few!
No more those eyes so killing
The melting glance repeat,
Nor bosom gently swelling,
With love's soft tumult beat!
Two passions strongly pleading,
My doubtful breast divide,
Lo! there my country bleeding,
And here a weeping bride!
But know thy gen'rous lover
Can true to either prove,
Fame fires my soul all over
While ev'ry pulse beats love!
You can listen to an instrumental MP3 of our
basic arrangement of this song:
Soldier's Farewell - MP3

Note: (The PDF arrangement
below has the poem with the melody line
and the basic arrangement. The instrumental version above
was created so you can hear Swan's lovely melody.)

You can download the PDF
with our arrangement of this song for $2.00


After your payment is processed you will be immediately sent an email with the download link.

The Soldier's Farewell - $2.00
Explore
- The Amaranth Publishing web pages

including

the music of the spheres, the music of a Renaissance alchemist, music created by software and artificial intelligence, the music of the fairies, Beethoven's 10th Symphony, The Never Ending Melody, the music of the Illuminati, the world's most mysterious book, the world's oldest song, a way you can compose music like Mozart, the world's oldest love song,


and much more........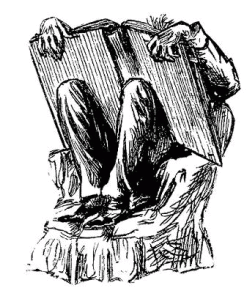 The Cider Press Unique PDF ebook collection for historical researchers, music history researchers and for the just plain curious folks out there....

© 2018 - Amaranth Publishing
All rights reserved