Native American Songs and Chants
Native American MP3 Music
Transcriptions and solo instrumental recordings of Native American songs, chants, dream songs, etc.


---

1. The Earth Only Endures

You can download The Earth Only Endures for $6.00 in the format of 2 "zip" files . After your Paypal or Credit card payment is processed, you will quickly be sent an email with the download link.

$6.00

A Black Tail Deer
A Root Of Herb
A Spirit Has Come
As The Hawk Soars MP3 sample

Bear Told Me
Behold The Dawn
Buffalo Song.
Corn Grinding Song 1
Corn Grinding Song 2
Corn Grinding Song 3
Dance Song
Herbal Chant
Hunting Song
I Sing For The Animals
I Wish To Roam
In A Sacred Manner I Live
Invocation To The Sun God - Rain Prayer
Love Song 2
Love Song.
MaihaiKatcina
Mountain Song
Owl Song
Sky Maiden
Something I Foretold
Song For The Sun & Moon
Song of Healing MP3 sample
Song Of The Night Dance
The Sunrise
The Earth Only Endures

---

2. Wolf Chants

Transcriptions of Native American songs related to wolves


You can download the collection Wolf Chants for $4.00 in the format of a "zip" file . After your Paypal or Credit card payment is processed, you will quickly be sent an email with the download link.

$4.00

Song Of The Old Wolf
MP3 sample
I Dreamed I Was A Wolf
Like A Wolf I Roam
Lone Wolf Howling - (an actual transcription of a wolf howling)
Song Of A Wolf.mp3
Song Of The Young Wolves
Wolf Nation Called Me

---
Historic Native American Music
Information & Notation
A collection of 19th Century American periodical articles about Native American songs and music, including music notation of many songs and chants.
Composer Arthur Farwell
& The Wa-Wan Press
The American "Indianist" composer movement
The Wa-Wan Press was an American music publishing company founded in 1901 by composer Arthur Farwell in Newton Center, Massachusetts. Arthur Farwell (March 23, 1872 – January 20, 1952) was an American composer, conductor, educationalist, lithographer, esoteric savant, and music publisher.
The firm concentrated on publishing compositions by so-called Indianist movement members—composers who incorporated traditional Native American music into their works.
Our website about this composer
and Wa-Wan Press and
the PDF collections offered.




Visit the Cider Press
Early American music,
unusual & unique music,
and ephemera collection.
Explore
- The Amaranth Publishing web pages

including the music of the spheres, the music of a Renaissance alchemist, music created by software and artificial intelligence, the music of the fairies, the music of the Illuminati, the world's most mysterious book, the world's oldest song, a way you can compose music like Mozart, the world's oldest love song,
and much more........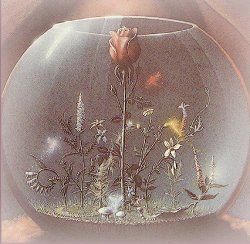 E-mail,
or contact us at:
Phone - (817) 281-
© 2013 - Amaranth Publishing
All rights reserved