Cider Press - Early American music, unusual & unique music, and ephemera collection.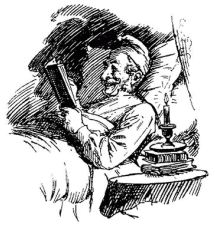 Welcome, come on in and explore the wild and witty, creative, and often unpredictable world of early American humor... and more!
Amaranth Publishing Pages
Explore The Amaranth Publishing web pages including


the music of the spheres, the music of a Renaissance alchemist, music created by software and artificial intelligence, the music of the fairies, Beethoven's 10th Symphony, the music of the Illuminati, the world's most mysterious book, the world's oldest song, a way you can compose music like Mozart, the world's oldest love song, and much more........



A collection of unique and interesting scans of early American books and booklets on various subjects.




The American Guitar Collection
In 19th Century America, guitarists, composers and publishers were all very busy producing guitar sheet music of all kinds. From classical compositions, to jigs, reels, songs, arrangements and even transcriptions from operas for solo guitar. We are now making much of this often forgotten American sheet music for guitar
available again.
The music of two interesting guitarists in the collections:
1. Vahdah Olcott-Bickford (October 17, 1885 – May 18, 1980) was an American astrologer and guitarist, composer, arranger and teacher, sometimes known as "the Grand Lady of the Guitar".
2. Justin Holland an African American who was one of the first American classical guitarists, and he was a teacher and a composer.
Included also are two unique collections of what may be the earliest arrangements for guitar of Sousa marches, and Stephen Fosters own arrangements of his classic songs for guitar accompaniment.
This page also has large collections of old sheet music and instruction books for banjo, mandolin and ukulele.

This experimental music has been developed over three decades using a variety of special music generating software programs. Some of the more primitive programs and early experiments go back as far as the early "DOS" operating system computers... all the way to custom modern music software and artificial intelligence (AI) software developed and/or adapted here at Amaranth Publishing.
© 2023 - Amaranth Publishing
All rights reserved